Goat Roper Rodeo Band
Alexander's Live, Chester.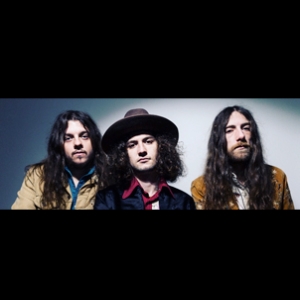 More information about Goat Roper Rodeo Band tickets
*This is strictly a seated only show*
Please note there will be no tickets available on the door - advance tickets only
We are really excited to welcome Goat Roper Rodeo Band back to Alexander's for a special socially distanced and seated show. Things will work a little differently to how they have in the past with an early and a late showing so please note which time you have booked for any ensure you arrive in time to get a drink and take your seats.
- Book your tickets in your total bubble so we know how to safely seat everyone and maximise capacity as tickets for this will be extremely limited.
- Please remain seated as much as possible and adhere to social distancing when queueing for the bar and toilets.
- There are sanitiser stations at each entrance and exit so please do use these.
We will be operating a one way system around the bar area and you will be required to follow this from your seat out of the side conservatory door and either;
- into the garden to join the toilet queue
OR
- back into the venue via the main doors to go to the bar
Staff will explain this to you when you arrive and will be on hand to offer assistance if you require clarification on anything throughout the evening.
We suggest bringing an umbrella or waterproof as you may need to queue outside but we will do all we can to ensure queue times are kept as short as possible.
Although it is not mandatory to wear a face covering please feel free to do so if you wish and please do whatever you need to to feel safe. (Please note we do not provide face masks - There are Alexanders Live ones available to purchase at £10 each)
Our bar staff will be wearing face coverings and we ask that you do the same at all times if you are able. Please do feel free to remove these when eating or drinking.
We thank you in advance for your understanding and cooperation. These are very trying times for us all and we are doing all we can to keep the entertainment going and everyone as safe as possible.
***
With just an upright bass, two old guitars and a bucketful of aching harmony, Welsh trio The Goat Roper Rodeo Band are preaching 'Country Blues' like you never heard. It's up, it's down, it's soft and loud, it's dark and lonesome too, there's hurt and shame and some mean old pain but there's love in what they do! There's a hint of Gram, a sniff of Dylan and a twist of Waylon's blues. Simply put, it's exactly what it says on the tin. They've been performing solidly across the UK and in Europe the last few years and have been picking up new fans and supporters wherever they go.
"Like the Everlys fronted by Gram Parsons" Fatea
"Amazing" Bob Harris
"The Goat Ropers are the real deal ! I was blown away when I first saw them play and heard them harmonise, I wanted desperately to join in. If there's any justice in this crazy world, they'll soon be a household name and we'll all be keeping it country with them" Romeo Stodart- The Magic Numbers
"The Goat Roper Rodeo Band take a slightly psychedelic route to the finish line and include some serious footstompin' rock 'n' roll along the way, Mix in a little gospel fire and a sprinkle of Gram and these boys ruled our last afternoon" Spiral Earth