Jonny Ash
Alexander's Live, Chester.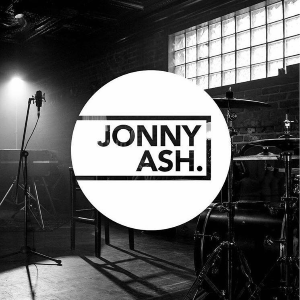 More information about Jonny Ash tickets
*This is strictly a seated only show*
Please note there will be no tickets available on the door - advance tickets only
We are really excited to be bringing Jonny Ash to Alexander's for a special socially distanced and seated show. Things will work a little differently to how they have in the past with an early and a late showing so please note which time you have booked for any ensure you arrive in time to get a drink and take your seats.
- Book your tickets in your total bubble so we know how to safely seat everyone and maximise capacity as tickets for this will be extremely limited.
- Please remain seated as much as possible and adhere to social distancing when queueing for the bar and toilets.
- There are sanitiser stations at each entrance and exit so please do use these.
We will be operating a one way system around the bar area and you will be required to follow this from your seat out of the side conservatory door and either;
- into the garden to join the toilet queue
OR
- back into the venue via the main doors to go to the bar
Staff will explain this to you when you arrive and will be on hand to offer assistance if you require clarification on anything throughout the evening.
We suggest bringing an umbrella or waterproof as you may need to queue outside but we will do all we can to ensure queue times are kept as short as possible.
Although it is not mandatory to wear a face covering please feel free to do so if you wish and please do whatever you need to to feel safe. (Please note we do not provide face masks - There are Alexanders Live ones available to purchase at £10 each)
Our bar staff will be wearing face coverings and we ask that you do the same at all times if you are able. Please do feel free to remove these when eating or drinking.
We thank you in advance for your understanding and cooperation. These are very trying times for us all and we are doing all we can to keep the entertainment going and everyone as safe as possible.
***
Jonny Ash are an Indie rock band from Wrexham, North Wales.
The band consists of four musicians: Callum Gaughran - Vocals/Rhythm guitar Peter Roberts - Lead guitar Phillip Marsh - Bass Mike Jones - Drums

In 2018 Pete and Phil started playing together and songwriting due to their shared passion of rock n roll. After searching for the right members to fit the band, Cal and Mike joined early 2020 to complete the lineup of Jonny Ash.

After receiving support from up and coming bands The Skinner Brothers and The Big Push for covering their new singles, this has led to them building up a following over social media.

Since forming they've composed their own music with influences from bands such as The Stone Roses, Thin Lizzy, The Beatles and DMA's. These influences shine through on their debut single 'Eclipse', released on 9th October 2020.

Since the release of their single, they have been featured on the Talk Tonight Blog who stated 'The debut single from Jonny Ash really is something to behold'. Also they have been featured on Unheard Indie and New Indie Sounds growing their fanbase drastically in a small period of time.