Pearl Scam vs Red Hot Chilli Potters - Tribute
Alexander's Live, Chester.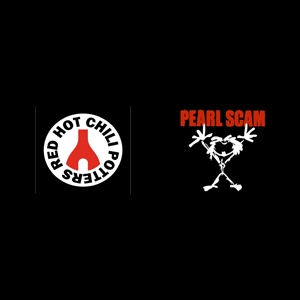 This event is for 18 and over - No refunds will be issued for under 18s.
More information about Pearl Scam vs Red Hot Chilli Potters - Tribute tickets
Double Headline Rock Tribute Special
Pearl Scam
Close your eyes and you will think you're there, Seattle 1991, the birth of a sound. As the tones of
Alive and Evenflow fill the room, you will remember how you felt when you first heard Ten! As you
hear classic songs like Jeremy, Betterman , Elderly Woman and Given To fly you will remember what
Pearl Jam is all about ….The music! Pearl Scam is the UK's finest Pearl Jam experience. Musicians
have come together with one common goal of recreating the high energy live shows, with 30 years
of music to draw from, add to that much loved cover songs, you will certainly have a night you won't
forget. Pearl Scam is dedicated to giving their all at every show, in every town, in every city. The
band is comprised of some of the finest experienced, talented and reliable musicians in the country
who all share the passion for Pearl Jam's music and live performance.
Red Hot Chilli Potters
Hailing from Staffordshire's Potteries, Red Hot Chili Potters are fast becoming the UK's premier Red Hot Chili Peppers tribute act. Following
their
formation in 2018, Red Hot Chili Potters have brought the distinctive funk rock sound of the evergreen Californian
group to numerous crowds
in the Midlands and North West. Combining thunderous basslines, searing guitar solos and commanding
drums with the compelling showmanship of their
frontman, Red Hot Chili Potters
never fail to dazzle with their performances.