Sinnerboy - A Tribute to Rory Gallagher
Alexander's Live, Chester.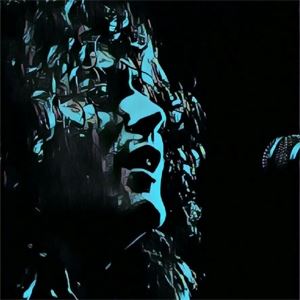 This event is for over 18s only - No refunds will be issued for under 18s.
More information about Sinnerboy - A Tribute to Rory Gallagher tickets
The mighty 'Sinnerboy Mk1' return to Alexander's!
If you like your Blues/Rock on the tougher side, then you just have to take in a Sinnerboy gig.
In the years that have passed since Rory Gallagher's death, aged 47 on June 14 1995, his true stature has become ever more clear. This soft spoken Irishman, characterised by his flowing locks and trademark working man stage clothes, was far from ordinary. Gallagher was a self taught virtuoso who forged a musical revolution in his native land, shunned the traps of fame and stardom yet became a universally acclaimed international folk hero.
Rory's rock solid devotion to his calling never wavered and the respect of his musical peers was universal. Eric Clapton credited Gallagher with "getting me back into the blues", The Rolling Stones tried to get him to replace Mick Taylor.
Rory's influence spread through the generations - from Slash to Johnny Marr, from U2's The Edge to Queen's Brian May, and onto The Manics' James Dean Bradfield - any aspiring player who encountered him was bound to be energised or transformed.
Sinnerboy, from Manchester, have a huge reputation for faithfully recapturing the sound and excitement of a live "Rory gig". They have played a major role in promoting the revival of Rory's music and in the last few years and apart from gigging extensively in Europe, headlined Rory Gallagher tribute events in Ireland England, Holland, Germany, Greece, Spain, Norway and the USA.
An absolute MUST for those prepared to rock!
'Here is the proof that my Brother's music lives on' Donal Gallagher.
'Close your eyes and Rory is in the room - open them and he sure isn't! Ugo Mennetta, Sartis promotions, Brazil
The biggest shock wave to hit Greece for forty five years. Manos Kampouris, Sparta Promotions Athens.
There came a time on those summer nights
When a free house had been found,
And a cheap stereo rigged with strobe lights
That froze each moment in your mind.
You just knew when the crowd had waned
And the wasters had long gone
That soon the wised-up boys who remained
Would put Rory Gallagher on.

Dermot Bolger
16.6.95, Dublin