Superstar: A Tribute to Karen Carpenter
Alexander's Live, Chester.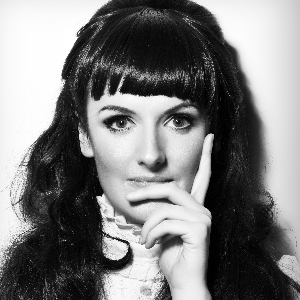 More information about Superstar: A Tribute to Karen Carpenter tickets
*This is strictly a seated only show*
Please note there will be no tickets available on the door - advance tickets only
We are really excited to welcome Katy Ellis to Alexander's with her tribute to Karen Carpenter: Superstar, for a special socially distanced and seated show. Things will work a little differently to how they have in the past with an early and a late showing so please note which time you have booked for any ensure you arrive in time to get a drink and take your seats.
- Book your tickets in your total bubble so we know how to safely seat everyone and maximise capacity as tickets for this will be extremely limited.
- Please remain seated as much as possible and adhere to social distancing when queueing for the bar and toilets.
- There are sanitiser stations at each entrance and exit so please do use these.
We will be operating a one way system around the bar area and you will be required to follow this from your seat out of the side conservatory door and either;
- into the garden to join the toilet queue
OR
- back into the venue via the main doors to go to the bar
Staff will explain this to you when you arrive and will be on hand to offer assistance if you require clarification on anything throughout the evening.
We suggest bringing an umbrella or waterproof as you may need to queue outside but we will do all we can to ensure queue times are kept as short as possible.
Although it is not mandatory to wear a face covering please feel free to do so if you wish and please do whatever you need to to feel safe. (Please note we do not provide face masks - There are Alexanders Live ones available to purchase at £10 each)
Our bar staff will be wearing face coverings and we ask that you do the same at all times if you are able. Please do feel free to remove these when eating or drinking.
We thank you in advance for your understanding and cooperation. These are very trying times for us all and we are doing all we can to keep the entertainment going and everyone as safe as possible.
***
This super talented tribute to Karen Carpenter is true to character, and Katy has the same unique quality in her natural voice that Karen is to always be remembered for.
Just like Karen, our act is currently the same age as when the legend was in the peak of her career. At the age of 27, our tribute possesses the young and innocent look of Karen Carpenter but also attains a 'Voice of an angel'. Most people forget that Karen Carpenter tragically passed away at the young age of 32.
Since Katy has been performing independently around the United Kingdom circuits, the consistent comments regarding the similarities in voice and appearance of herself and Karen Carpenter through her professional has inspired Katy to create a brand new show that promises to bring Karen Carpenter back for audiences and honour her work, life and an artiste who is missed! This is not just a show, this is an experience into yesterday, once more.
Katy has been involved in music since the age of seven. Professional training for Katy included weekly singing and piano lessons, this has since progressed into a full career in music. She trained in musical theatre at the Italia Conti Academy on their prestigious musical theatre course in London. After completing that Katy went onto perform in various West End musicals and spent four years as a production singer onboard various cruise lines.
Katy naturally has the same smooth, low, velvety tones that Karen became world renowned for – she had a mystery to her voice that one cannot be taught. Karen Carpenter made an enormous impact to the music industry with her voice and overall various musical talents plus her natural charisma and not forgetting the family connection alongside her brother Richard. The music of the Carpenters made a lot of people happy…. Katy Ellis wishes to continue to do this.
Katy is very true to character throughout the show, this is including a fantastic American accent! Echoing past comments, watching Katy Ellis would really have you believing that you were back in time watching the real Karen Carpenter. Katy's sweet, innocent look and voice in company with both authentic and vintage replica costumes! The entire show will transport you back in time to the 1970's back to when Karen was on the top of the world!